Physio Infinity is owned and operated by Dr. Varun Dhingra. His years of experience and proven results in Physiotherapy allows patients to have fewer and more productive visits - saving precious time & money!

Care
We take utmost care of our patients - they are our #1 priority.

At Home Service
Get treatment and pain relief in the comfort of your home.
Healthy at Home

I believe quality treatment should be available to everyone, therefore I started Physio Infinity which caters to all your Physiotherapy needs through our network of expert physiotherapists, doctors, nurses and medical staff to help those who need it the most; and making it a global service that is available to you at home - when you want it & when you need it.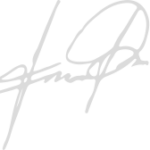 Dr. Varun Dhingra
Physiotherapist
Visit a Clinic

If you're not comfortable with home visits and would like to go to a care centre, you can visit the Physio Infinity Care Centre for a professional physiotherapy session from Monday to Saturday between 4pm-8pm, at: Room 106, Chikitsa Hospital, B-4, Opp. Gyan Bharti School, Saket, New Delhi - 110017
Testimonials
Our patients are our most valuable assets. We appreciate all the feedback that we receive. #physioathome

I was able to schedule my appointment the next day and the service and patient treatment was very professional. I highly recommend Physio Infinity.

Excellent staff, very fortunate to have found Physio Infinity. The physiotherapist who visited me was so knowledgable and was able to diagnose the root casue of my back pain and have scheduled recovery sessions. Great work guys!